On December 17, 2022 in Skopje, Macedonia2025 in cooperation with SEMOS education, one-day training on basic concepts of artificial intelligence was conducted.
During the training, about 20 young people from our country had the opportunity to learn more about the basics, applicability and impact of artificial intelligence in various fields of science, business and everyday life.
During the training, in addition to our Chief executive director Nikica Mojsoska Blazhevski and the senior director of SEMOS education, Marko Serafimovski, the participants were also visited by a representative from the American Embassy in our country, Mrs. Marline Nice, public relations officer. The participants had the opportunity to talk and exchange opinions with Mrs. Nice about the implementation and impact of artificial intelligence, where they see themselves in that new way of the near future, and ideas on how to apply the acquired knowledge.
At the end of the training, the participants took a quiz to certify the acquired knowledge. We are especially pleased that even more than 85% of the participants successfully passed the course and acquired a CertNexus AIBIZ™ Certificate of Knowledge in the field of artificial intelligence (Exam AIZ-110).
The training is implemented within the Project "Ohrid High-Tech Excellence Camp", which is supported by the American Embassy in North Macedonia.
Thanks to Mladi Hub for enabling us to hold the training at their training center.
Keynote Speakers
Well known industry leaders and emerging talents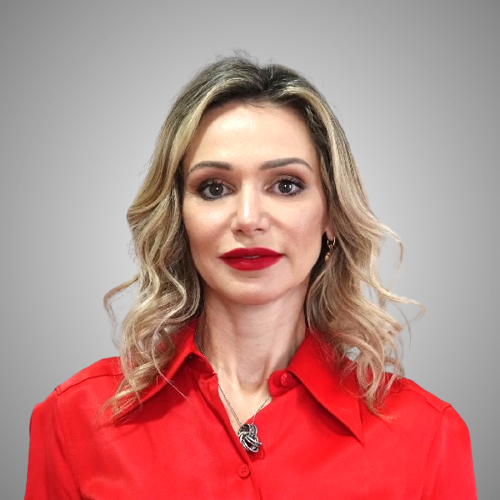 Nikica
Mojsoska Blazhevski