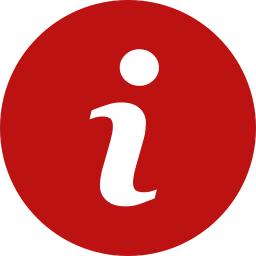 Mike Zafirovski is Founder, Chairman, and President of The Zaf Group, a family office investing and advisory firm. The Zaf Group acquires and operates well-run family businesses with revenues between $50-300 million, with intention of owning in perpetuity.  The Zaf Group platform companies are unified by a common set of core values of high values/impeccable integrity, high expectations for results, commitment to people and leadership development and meritocracy. Currently, the two platform companies are ACP CreativIT, focused on IT products and services and ABCO Systems, a systems integrator for material handling equipment for warehouses and distribution where Mike serves as chairman.  Mike's wife Robin serves as co-chair of The Zaf Group and as a board member of ABCO Systems.
In addition, Mike is an executive advisor to The Blackstone Group (since 2011), and he sits on the boards of Stericycle (since 2012), Apria Healthcare (since 2011), and evolve24 (since 2016). He previously served on the board of directors of Boeing from 2004 through April 2020.
During his corporate career, Mike served as President/CEO at Nortel, Motorola, and five GE businesses. In 21 years of P&L responsibility, revenue growth exceeded 8% per year, annual productivity averaged over 6% and EBITDA margin increases averaged 350bps per year.
From 2006 to 2010, Mr. Zafirovski was appointed by the President of the United States to the National Security Telecommunications Advisory Committee (NSTAC), providing recommendations to the president on a wide range of policy issues related to telecommunications, IT, cybersecurity, and other national security concerns.
The Zafirovski Family Foundation (established in 2005) activities focus primarily on education, healthcare, faith-based ministries, and economic development. A native of Macedonia, Mike is co-founder of Macedonia 2025 (www.macedonia2025.com), an organization dedicated to enhancing the country's economic and democracy development. He established the Zafirovski Executive Development Program, where in partnership with the Kellogg School of Management, Macedonia 2025 is seeking to accelerate development of 100 future CEOs and CXOs in the country. Mike is also the Chairman of the board of AUSL (www.ausl-chicago.org), an organization that is successfully driving education equity at 31of the most challenged public schools in Chicago (each of these formerly failing schools has moved up in performance ranking, with 81% in good standing). In 2009 Mike co-founded the Faith at Work ministry at the Church of the Holy Spirit in Lake Forest, Illinois.  His other involvements include: Council of Chief Executives (Chairman), American Enterprise Institute (member of Midwest Council), The Halftime Institute (completed the Fellows Program in 2017), The Economic Club of Chicago (member, former director), and The Chicago Council on Global Affairs (member).
Mike holds a B.A. in mathematics from Edinboro University in Pennsylvania where he captained the soccer and swimming teams. In 2002, Edinboro University awarded him an honorary doctorate degree in public service.  He is a visiting lecturer at Northwestern University's Kellogg School of Management. He and his wife, Robin are on Duke University's Parents' Committee (former national chairs).
He received the Ellis Island Medal of Honor in 2004; the Distinguished Leadership Award from the NY Hall of Science in 2008; the Medal of Honor from the President of Macedonia in 2013;and the inaugural John L. Bitove Philanthropy Award in 2018. In addition, The Navy Seal Foundation bestowed on Mike and his wife, Robin the "Patriot Award," in recognition of their extensive philanthropic contributions to society, commitment to the Navy Seal community, and spirit and example of Patriotism in 2018.
Mike and Robin, married for 37 years, have three sons, all of whom are married, and four grandchildren.  Mike's hobbies include anything with family, mentoring, friends, travel, and sports (he completed the Kona Ironman Triathlon in 2018).