Underpinning a commitment to advancing science education, Macedonia2025 is pleased to announce the recipients of a grant from the Johnson Matthey Community Impact Program "Science and Me"
As the implementing organization, Macedonia2025 will lead Johnson Matthey Skopje's global STEM (Science, Technology, Engineering and Mathematics) program, enhancing access to high-quality education for young people in North Macedonia and championing the importance of science disciplines for humanity and the environment. Implemented nationwide, Science & Me aims to develop the quality of science education, and enhance student engagement and performance, contributing to a scientifically literate workforce and positive economic and social benefits for North Macedonia. Through an inclusive selection process and training program, Science & Me will equip c.25 primary school science teachers from up to 15 primary schools across North Macedonia with resources, essential skills, and innovative teaching methodologies, to deliver hands-on learning experiences, such as projects, fairs and events, to inspire students and build their interest and ambition in STEM subjects. In the near term, the program expects to reach c.1500 students, building their appreciation and capabilities in topics such as leadership, growth, and competitiveness, partnering and networking. Moreover, Science & Me acknowledges the current gender disparity in STEM, aiming to bridge the gap by inspiring more young girls to pursue STEM careers. The project aims to propel science education from a classroom subject through to a positive catalyst for change, progress, and empowerment.
We are proud to share that Macedonia 2025 has entered into a long-term Memorandum of Cooperation with Johnson Matthey in Macedonia, solidifying our commitment to working together as strategic allies.
In this regard, Venera Krliu, a member of our Board of Directors and Chair of the Education Committee, has put pen to paper on our behalf. "This innovative partnership and cooperation is proof of the unwavering commitment of Macedonia2025 and Johnson Matthey to encourage and improve education, innovation, and sustainable growth in the country." Through the "Science and Me" project, our organizations will not only collaborate, we will create a synergy of expertise and resources to empower the scientists of tomorrow. This project not only shows our commitment to education but also confirms the mission of Macedonia2025
to inspire innovate and influence positive changes and the creation of a new generation of leaders in the country and the world."
Alongside her, Johnson Matthey's Borjan Borozanov, Manufacturing director, Central and East Europe, has also signed this significant Memorandum. "Johnson Matthey is excited about the potential for this project, and the opportunities it will create for young minds to explore the wonders of science in North Macedonia. It is our collective responsibility to nurture the next generation of scientists, innovators, and problem solvers, and the collaboration with Macedonia2050 is a significant step in that direction"
This partnership signifies joint dedication to support joint initiatives in areas of shared interest. Together, we'll make a lasting impact!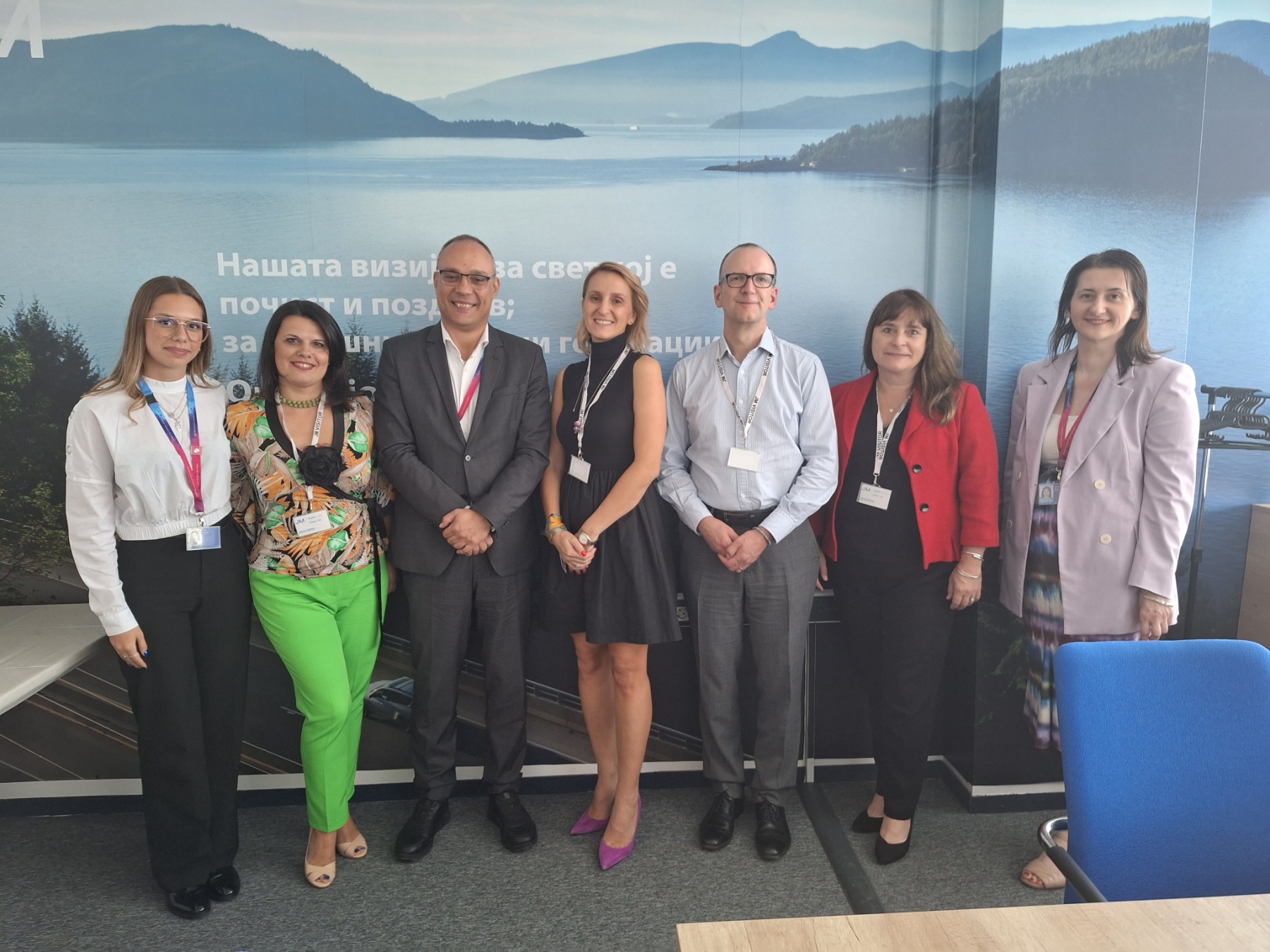 ============
About Johnson Matthey
Johnson Matthey is a global leader in sustainable technologies, catalyzing the net zero transition. With over 200 years of sustained commitment to innovation and technological breakthroughs, our science has a global impact in areas such as low-emission transport, energy, chemical processing, and making the most efficient use of the planet's natural resources. Johnson Matthey's Clean Air manufacturing plant employs ~1000 people in the Technological Industrial Development Zone Skopje 1. For more information visit www.matthey.com