Macedonia2025's second Ohrid Hi-Tech Excellence Camp has ended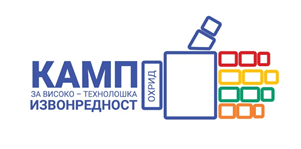 Ohrid, July 16, 2022 – Macedonia2025 held the Ohrid Hi-Tech Excellence Camp for the second time, in the period from 10-16 July. Sixteen young people aged 10 to 15 from the country participated in the Camp, as well as young people of Macedonian origin from the USA, Austria, Denmark and Germany. Once again, this year, the patron of the Camp is the President of Macedonia, Mr. Stevo Pendarovski.
Camp participants had the opportunity to develop their coding and robotics skills, but also to establish friendships, explore local natural beauty, as well as our cultural heritage and tradition.
The CEO of Macedonia2025, Nikica Mojsoska Blazhevski, congratulated the participants, thanked the partner organizations, noting that the organization is proud of Macedonian talents in the field of robotics and coding. "The Ohrid Hi-Tech Excellence Camp is one of the programs implemented by Macedonia2025, which aims to support talent development, especially for young people from vulnerable backgrounds. There are so many talented young people, eager to learn, and we are proud to be able to provide them with training in line with a top international program. We hope that in this way, we contribute to the future development of Macedonia, and that we positively influence the personal and professional development of young people. Significant components of the Camp is the presence of children from the diaspora, the opportunity for new acquaintances and connections, learning about Macedonian culture, language, etc. "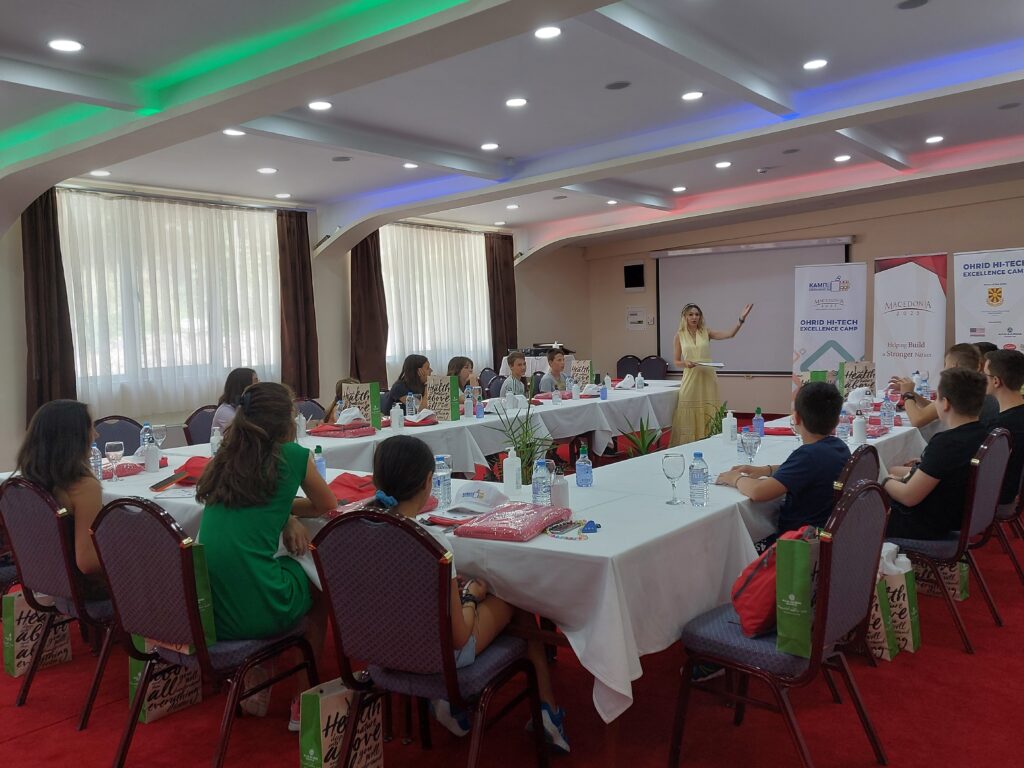 "The key to progress lies in science, technology and engineering. Let's encourage young people to create in their homeland", said President Pendarovski at the Closing Certificate Awarding Ceremony of the Camp, which took place at the Presidential villa Biljana in Ohrid.
The Camp's program is aligned with the mission of Macedonia2025 to build strong partnerships and linkages around the world. Its primary goal is for young people to advance their robotics and coding skills, while at the same time providing opportunities for young Macedonians from the country and the diaspora to create networks, to establish friendships, to strengthen and build the Macedonian culture.
The Camp is financially supported by the US Embassy in Macedonia, Macedonia2025's own funds, as well as several partner organizations and individual donations.
Funded and supported by